About Us
Did you know that the first record of mankind is a ledger?
The bookkeeping method of 5,000 years ago and the bookkeeping method of today are the same. What has changed is that the number of transactions has increased.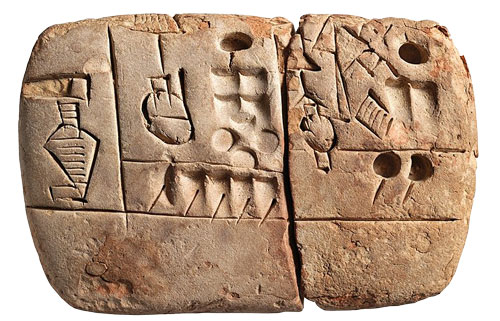 3100 –2900 B.C.
(administrative account with entries concerning malt and barley groats)
Empty vessels make the most sound.
Advances in computers have created a new digital accounting.
Anyone can do accounting.
However, the reality is not like that.
There are many accounting software on the market.
They are so confusing and complicated.

The Digital accounting is simple.
You only need to register transactions that are in and out.
Digital accounting creates real-time financial statements for every transaction.
Even if you register thousands or hundreds of millions of transactions.
ibook+ is a real standard accounting program.

ibook+ is a company specializing in ERP development.
ibook+ has 30 years of experience in developing corporate real-time integrated management systems.
ERP is an integrated system that manages the work of all departments in real time.
Financial statements are the final report of a company.
The purpose of accounting is the creation of financial statements.